Transporting exhibits is a logistical challenge, including selection of a freight company with the appropriate trade show exhibit trailer. Unless the show is a local event, your valuable exhibit will be out of your hands for some interval during the transport process. It's important to verify ahead of time that both the mode of transport and the expertise of the company handling it are appropriate to this specialized cargo.

Exhibits in Motion: Tradeshow Logistics
The majority of trade show exhibits move from point A to point B by truck. Both common carriers as well as exhibit haulers that specialize solely in trade show transport accept these shipments. Some name-brand common carriers also offer dedicated exhibition transport resources as a sideline to their standard freight services. Increasingly, the leaders in both categories are upgrading to curtain side trailers.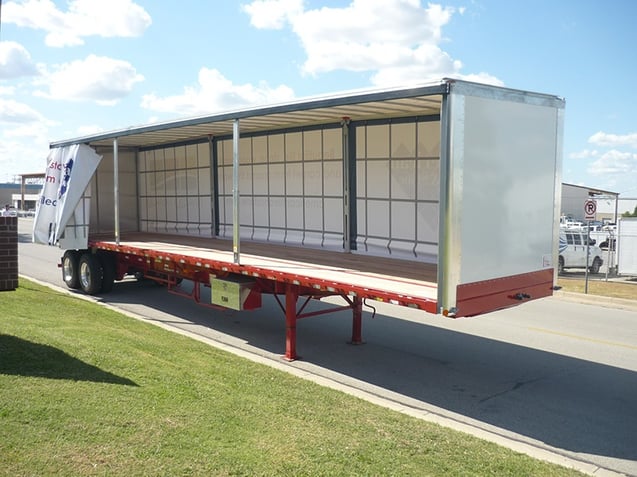 The Curtain Side Trailer Connection
When selecting a freight company, the specs of a trade show exhibit trailer are a critical consideration. Conventional trailers suitable for standard shipments of commercial freight or household moving services are generally not purpose-built for the requirements of moving exhibits. Companies that utilize curtain side trailers or a curtain van are uniquely positioned, however, to handle these specialized needs for these reasons:
With curtains retracted and rear doors open, curtainsides offer vital three-side access. The expansive side loading and unloading, in particular, is critical for trade show displays that by definition tend to be oversized and/or odd-shaped.


While heavy-duty industrial materials can endure exposure to the elements tarped and tightly cinched to the wide-open deck of a flatbed, trade show exhibits require the enhanced shelter and security of a hard roof overhead and weather-tight side curtains.


Strapping requirements for freight inside a curtainside are exhibit-friendly and don't over-stress fragile display designs.


Fully retractable curtains permit immediate access to all contents in the trailer. This allows your crew at the trade show venue to pick and choose exhibit components in the most efficient sequence without unloading all contents at once.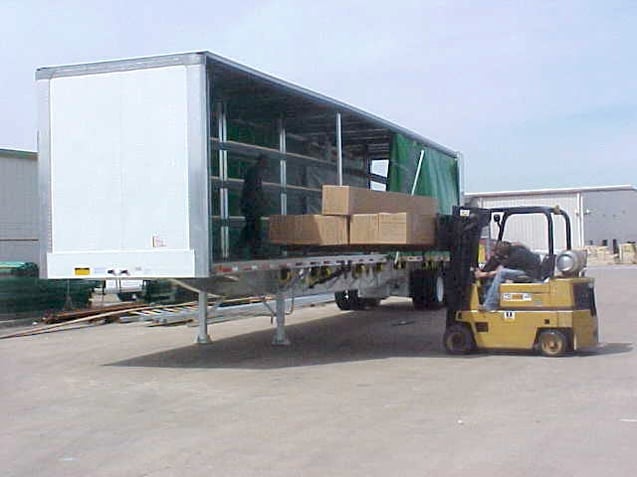 Other articles you might find helpful:
Want to get the inside scoop on curtain side trailers? Then download and read this white paper. Then give it to your logistics expert and recommend curtainsiders for your next tradeshow logistics project!