Optimizing fleet efficiency means acquiring more efficient trailers as well as making more efficient use of existing trailers. Buying curtainside trailers can be one strategy that addresses both issues. Fine-tuning the fleet mix to meet the freight demands of any given day—not to mention the unforeseeable future—requires flexibility and getting maximum use out of what you've got already. If your fleet includes too many flatbeds simply taking up space on the lot waiting for a rare oversized load, or a conventional van trailer that sometimes sits idle because shipments require side-loading, you're not operating at maximum efficiency.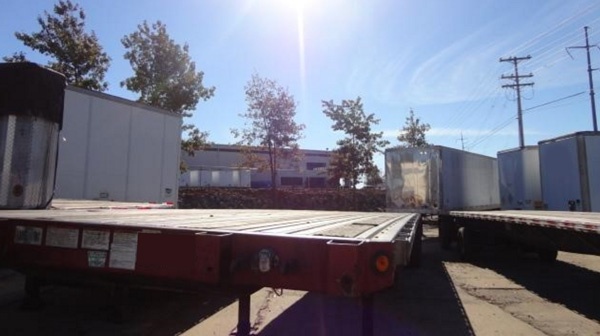 Efficient On Paper
Paying the upkeep and insurance on equipment that doesn't pay you back is not a strategy for efficiency. Buying curtain side trailers that can switch-hit between open flatbed-style loads to enclosed van cargo—and back again in moments—enhances your bottom line. It also enables you to serve a more diverse market, plus allows you to reduce the overall size of your fleet by consolidating multiple flatbeds and vans into a fewer number of curtainside trailers. This reduces maintenance and insurance costs, as well as opening up more space in your yard.
Efficient Down The Road
Efficiency also relies on the most use of trucks while they're rolling down the road. Deadheading an empty trailer all the way home after a long route is fuel money wasted for every mile on the return trip. It's also a sign of missed profit opportunities you had to pass up earlier along the way. Buying curtain side trailers makes those options doable because your drivers have access to the entire trailer at all times. Pulling back the retractable curtain makes all shipments reachable front-to-back, back-to-front and from either side, allowing the driver to add backhauls to the trailer without obstructing access to shipments pending delivery. Another example of on-road efficiency is hauling multiple partial loads on a single trailer. Sending a trailer out with empty space that could be filled by a partial load is another example of a less-than-optimum use of rolling assets. No worries about laying hands on multiple partial loads in a curtain side trailer. Shipments up at the front of the trailer will be just as readily reachable all along the route as the loads back by the rear doors.
Efficient In Time
Time is a primary constituent of efficiency. Tarping open flatbed loads adds nearly an hour of non-driving time at each stop. While your driver heaves hundred-pound tarps balancing precariously on a flatbed load, the curtain side driver at another dock straps down the load pulls the curtain shut and makes good time reaching the next pickup or delivery. Buying a curtain side trailer or curtain van relegates tarping to the museum of trucking history and facilitates fast handling of flatbed-style freight. Even where tarping isn't required, the enhanced access of a curtainsider can turn loading and unloading standard freight into a time-saving, streamlined operation, permitting simultaneous access from the dock through the rear door and by ground-level forklifts attacking from both sides. A team can load or offload palletized freight from a curtainsider at warp speed compared to single door access. Time is money and buying a curtainsider (or fleet of curtainsiders) makes the most effective use of both.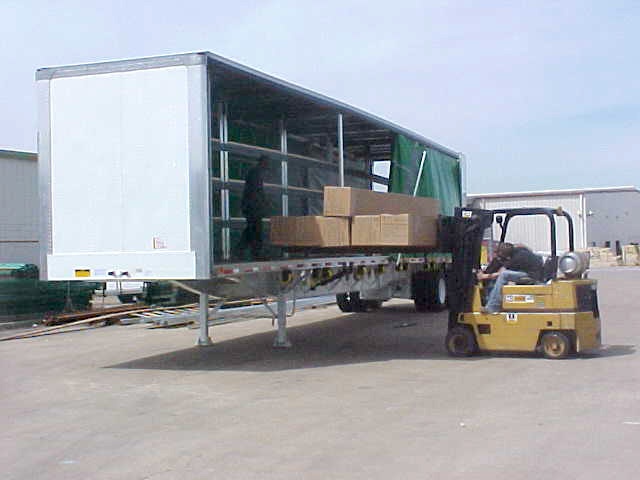 Here are some other articles you might find helpful: